The company that owns employmentboost.com has been present in the job market for over fifteen years. JMJ Phillip Holdings offers different services, one of which includes career and outplacement services. These services can be ordered on this site. According to the site, all of the writers employed to write resumes are certified professional resume writers and have Bachelor's degrees.
Interestingly, despite the information in regard to the hiring processes and preferences of the company, there still seems to be some complaints in regard to the credibility and qualifications of the writers. EmploymentBoost says to have full-time, in-office employees and no freelancers in other countries. However, our research of the testimonials resulted in hundreds of customers speaking of delayed resumes and exaggerated rates. To investigate this further, we did our own research of the Employment Boost services.
EmploymentBoost.com Review
Special Features
The most popular special feature at Employment Boost is their rush order feature. Regardless of what type of service you select, you can pay a set rate to get a rush order and receive the resume or package within as little as 24 hours.
There's also a 90-day guarantee, but it comes with a description that says: You won't probably have to use this. This is a very confident statement for a service we've read some bad comments about, but it is still good that they have a guarantee. Still, most resume services have guarantees that can be applied after 30 or 60 days. In regard to a revision policy and interview guarantee, this is the least appealing we've seen so far.
Keep in mind that not all packages and services come with this guarantee. For example, it is mentioned in the ultimate professional resume package, but not in the cost effective professional resume writing package.
Some of the outplacement services have a special feature called '45 days of support'.
Services Offered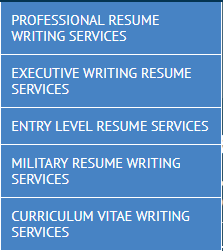 Employmentboost.com has both resume and outreach services. Their resume services combine only three packages, and no option to choose your own services from a list. The packages are:
Cost effective professional resume writing package (includes a resume and a complimentary cover letter, as well as some features such as access to recruiters in HMH Phillip companies, first draft within a week, modern resume style, etc.)
Ultimate professional resume writing package (includes a resume and cover letter, as well as a thank-you letter, LinkedIn profile update, and the 90-day guarantee)
Ultimate professional package + coaching (includes all ultimate resume package items plus a choice between an interview coaching session and modern job search coaching)
To get the rushed feature, you need to call the customer service and ask about availability. In addition to these resume services, Employment Boost also has outreach services:
Outplacement core services (resume writing, LinkedIn profile update and photo selection, cover letter and a thank-you letter)
Outplacement core plus (all the outplacement core services plus coaching)
Outplacement elite (all the outplacement core and core+ services plus weekly coaching and follow up for 3 months, as well as career planning and transitional support).
Prices and Discounts
As you probably concluded, this service has plenty to offer. Even though they have six package options only, their service range is much bigger than that of others. However, while the first three packages are relatively affordable, the outplacement packages are the most expensive we have seen so far.

The first packages are found in different service levels such as professional, federal, military, and entry. The rates there range between $139 and $459. We can all agree that the rates are a bit steep, but they are nothing compared to what the outplacement services cost.
For an outplacement service, customers can pay up to $1850. This price applies to the outplacement elite package, while the remaining two cost $799 and $1099, respectively.
These rates could use some discounts to make them more appealing to the audience, but the service has none on their website. Judged by what we read online, they don't often have special offers and no one has even mentioned a discount code. If you choose to order here, you should be prepared to pay the full rates, which are extremely high.
Customer Service
For such an expensive company, we expected to be able to contact the support at all times. But, they only have work hours and are not available every day. When you need to reach them, you can do this by phone or live chat, but keep in mind that they aren't available at all times.
EmploymentBoost is one of the highest priced resume companies and still, their reputation isn't all that great among the audience. This can be seen in the limited number of comments from customers, which probably results from the outrageous rates and the fact that there aren't discounts or non-stop support on the website.
Authors bio: Isabelle Walden is an experienced HR and career development expert. She has been working in this field for over eight years. Isabella knows the exact requirements companies usually put forward when searching for employees, and which resumes will help job seeker quickly find a job.