Resumeprime.com is a popular company which offers resume writing and other job search related tools to all types of specialists. They have numerous years of experience and state that cover all industries. According to the website their writers create effective and original resumes for those who are looking to enter the workforce, change career and willing to grow professionally.
There are a lot of resume prime reviews stating that the service helped them to grow. However, we have found other resume prime customer reviews are slightly negative, so it is worth to consider the service and find out if they provide high-quality services for all.

Overview
Foundation year: n/a
Prices: from $110
Discounts: Yes (after email subscription)
Deadline: From 3 days
Guarantees: free revision
Special Features
Are you wondering if Prime Resume fits your future career needs? Of course! That is why you are reading this review. And what makes the website of this service special? We think it is more than two dozens of resume samples they published. Our quality assurance team checked all these samples they shared to see if the team of Primeresume can provide the quality of service they promise.

First, we have found is that there are some spelling and grammar mistakes in the resumes. Second, these resumes don't look professional, and if you order from this service, you might need to improve your CV yourself to emphasize your skills and underline relevant to your career experience. Yet, we hope that custom resumes ordered from this team will be better.
Services Offered
This career help service offers a broad range of resume writing services for different types of candidates. They may provide you student resume to start your career, executive resume or professional worker resume. If you are a military looking to change life direction you can ask them to create a civilian resume for you. Moreover, they are providing IT personnel resume writing and federal resume writing which are both hard because there are a lot of nuances in these careers.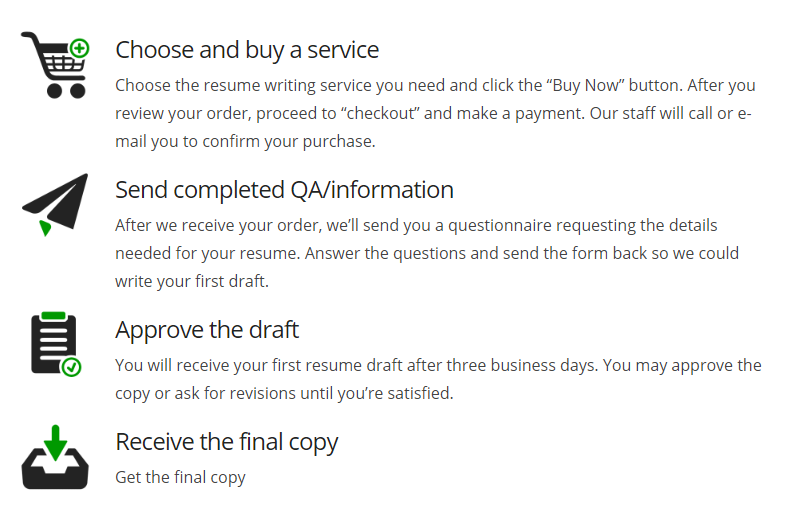 In addition to resumes you may order other job search-related services like CV writing, LinkedIn profile creation, resume editing and proofreading, cover letter writing and even more. The list of services here is extensive and looks like this team can deliver almost anything, yet, we have doubts about quality after reviewing their resume samples published on the website.
As for areas of specialists, prime resumes states that they may help you to succeed even if you have very complicated professional area. Even if you are planning to start the career in the very competitive job market, the website states that they can help you with that.
If you decided to get help from this team, be careful, and pay attention to spelling and grammar. And of course, professional style since even the most skilled writer may not be able to catch up with needed terms and language for the CV in your area. So you need to be able to edit your paper yourself.
Prices and Discounts
Prices at this resume writing services are not very cheap. We can say for sure it is a little bit more expensive. But if the service is capable of delivering a quality paper, such prices are okay.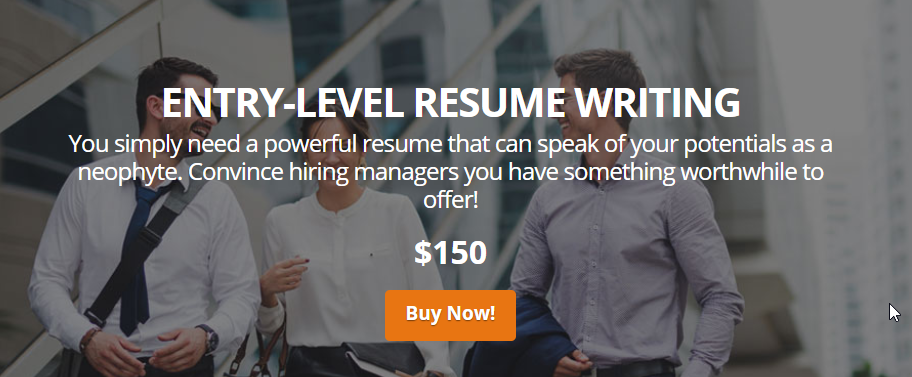 Here is the list of the main services and prices offered at this service:
Entry-Level Resume Writing – $150
Student Resume Writing – $110
Professional Resume Writing – $190
Executive Resume Writing – $230
Federal Resume Writing – $230
Military Transition Resume Writing – $230
It is essential to note that these prices are for the resume with 72 hours deadline. So if you need your resume within 24 hours, you need to pay more. Moreover, they charge an additional fee for different assistance, like LinkedIn profile writing, cover letter writing or job search service and sending out your resume. So it will be quite a high price at the end, but if your future career will bring you more, it's okay.
As for resume prime discount code, they are offering one. You need to fill the form on the website, and maybe you will get up to 20% off on your first order with them. It is not okay since discount codes should be public helping a job seeker to decide if the price for service fits his or her needs. If you still want to order from them, just put your name and email into a pop-up banner at the footer and wait for the code which will come to your email.
They are also offering a loyalty program, yet, what kind of discount you will get with the second or third order is not available to the public. You may try to find out the conditions by contacting their customer care team.
Customer Service
When we are paying for the service online, we are expecting professional in-time support and answers to all out questions. This prime resume writing service provides support via chat, email, and phone. Having various options is nice. However, the support is not available 24/7, and there is no information on the website regarding the hours of its operation. We contacted them at 10 AM EST and got a reply, it seems they are working at US business hours, but we are not sure, try to check out yourself.
Authors bio: Isabelle Walden is an experienced HR and career development expert. She has been working in this field for over eight years. Isabella knows the exact requirements companies usually put forward when searching for employees, and which resumes will help job seeker quickly find a job.