Interestingly, resumeble.com chose to say that with their resumes, people get twice the number of interview calls than without them. This is something very strange to promise because the situations are different for all applicants and yet, that's what you can find on the website.
From what others say, only a few agree with such statements. Apparently, Resumeble doesn't deliver as great a resumes as they say. And while their reputation isn't terrible, it is more of average popularity than the best resume service as they claim to be.
Special Features
Thanks to the nice website, you can learn many things about Resumeble just in minutes. Their fine samples give you an idea as to what kind of work you can expect and our order was quite similar to those there. As for the rest of the services in their list, there are no samples, and we were much less satisfied with the cover letter that came in the package.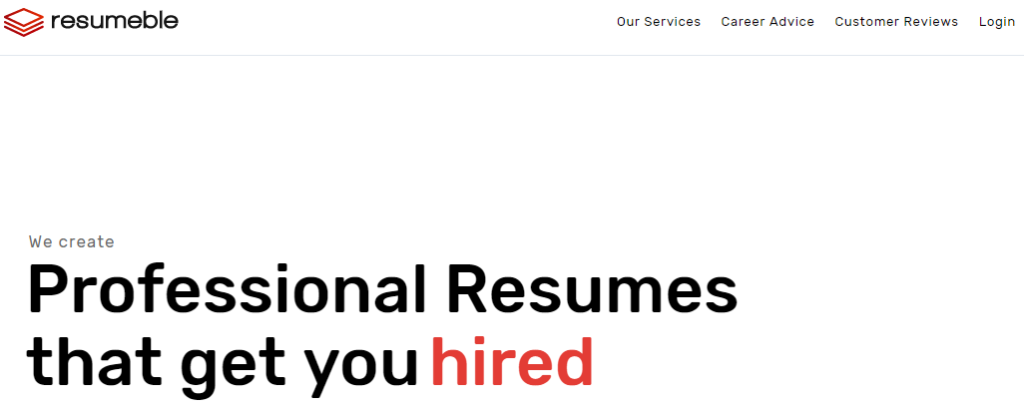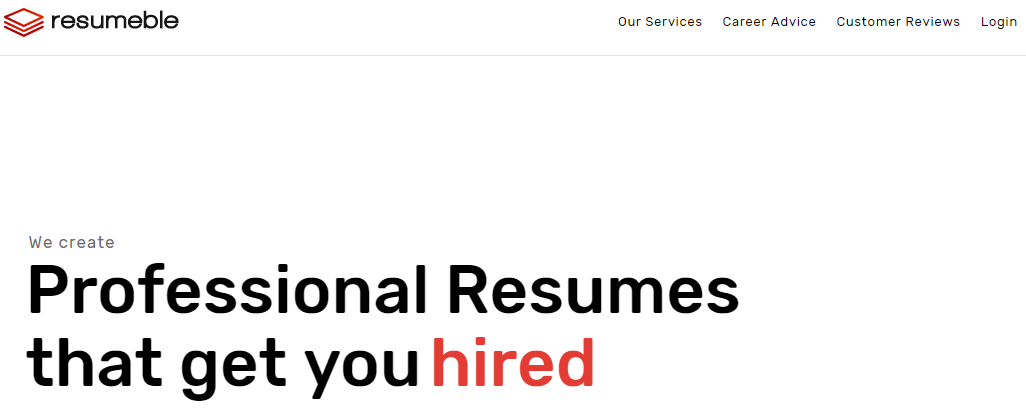 The guarantee part is very tricky and apparently, very unreal. Why? Because if you buy the most expensive products, resumeble.com offers a 'guarantee that you will get a face-to-face interview within 30 days'. And yet, their prices are final, so the only thing you do get from them is a revision if you don't like the resume. You can't ask for that revision after 30 days, so what's the guarantee really about?
Services Offered
Even though it seems like there are many services because of the packages and separate offers, there are basically three things offered – resumes, cover letters, and a LinkedIn profile creation. You can get them separately or choose one of the packages that combine different features.
Here is where the revision policy becomes much clearer and more frustrating. Paying for the career pro package will give you up to three free revisions. If you want to get ten, you need to buy the professional package, and only the premium package comes with unlimited revisions.
Other than these packages you can choose to get a separate resume, CV, LinkedIn profile, or a cover letter.
Prices and Discount
The prices are considerably high when you consider the average quality. We got a package that gave us both a resume and a cover letter and while the resume was very good, the cover letter needed some changes. With the professional offer that costs $199.99 come only the resume and the cover letter, as well as those 10 revisions we mentioned.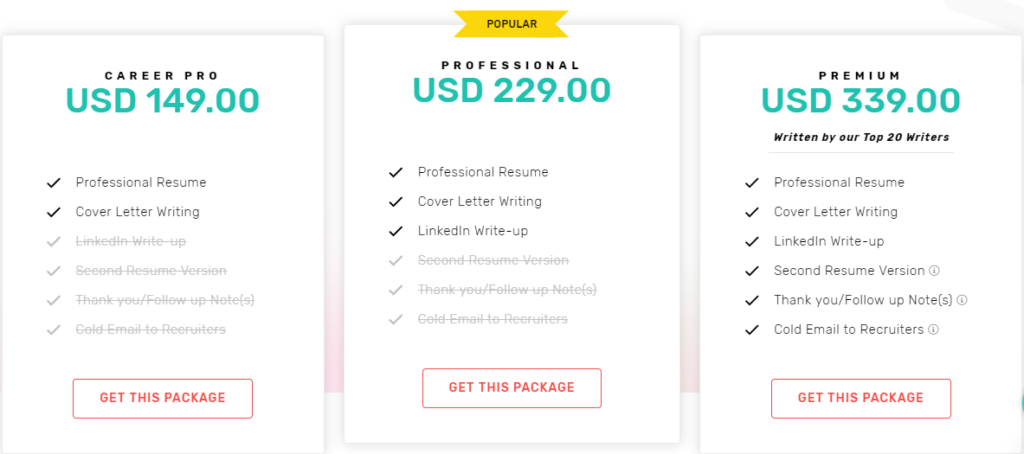 If you think this price is high, you should know that the premium package comes at a rate that is $100 higher, and the difference is that it has a follow-up letter, LinkedIn profile service, and unlimited revisions. You cannot order a follow-up letter separately.
Choosing the individual writing options might sound better, but not when you see their rates for a resume, CV, LinkedIn profile or a cover letter. A resume is $99 and a CV costs $149, while the package of $199 has them both with the addition of revision options.
Whichever you choose, the prices are too high for the writings' quality. Without any discounts, which is the case with this service and seems to be such since the very beginning (we found no comment that mentioned a discount), you better be prepared to pay a small fortune to get a resume here.
Customer Service
For those rates, we expected a much better service. The agents are very nice and highly professional, but only if you find them during work hours. The company doesn't work on weekends and only has set hours and a phone number to reach them on, and they don't seem to respond fast on the form provided on the website.
That being said, we'd say that we expected more from a higher priced resume service since this option for contacting them is very inflexible and can be frustrating for people who need, let's say a revision or assistance outside of their work hours.
Our experience with the quality was fine, but the pricing is too much to pay for the number of services, as well as the average cover letter quality we received. And while Resumeble.com could be a fine choice if their prices were significantly lower, they also need to make immediate changes with their customer service availability if they want to attract more customers.
Samples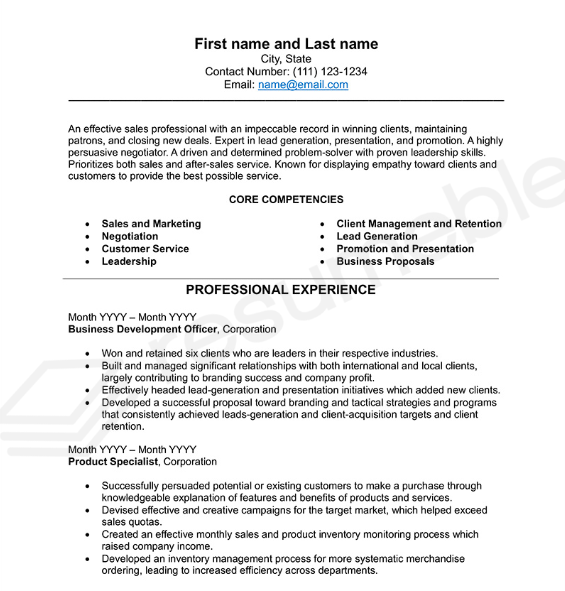 Authors bio: Isabelle Walden is an experienced HR and career development expert. She has been working in this field for over eight years. Isabella knows the exact requirements companies usually put forward when searching for employees, and which resumes will help job seeker quickly find a job.