Our first impression of this website was okay. The Inside Recruiter reviews in the form of videos are pretty nice. They don't seem 100% genuine, but it's easier to listen to a person speaking than to read tons of content at the site.
We liked the prices. They are relatively affordable for a person ready to pay for resumes.
However, we had a big problem with the quality the writers deliver.
Foundation year: 2013
Prices: From $89
Discounts: No
Deadline: 10-14 days; you pay extra for a shorter deadline
Guarantees: One month of free edits
Special Features
As weird as it sounds, this service gives a shorter deadline as a special feature. Some of the finest services we've used will deliver the resume under short notice for a higher price, but the difference is not extreme.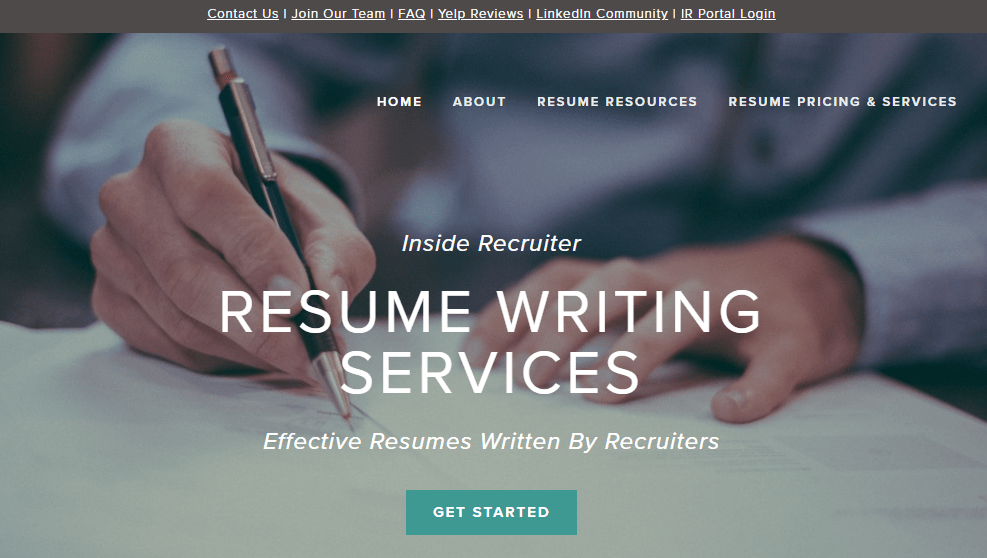 Here, you don't have to pay extra if you don't need the resume soon. However, it will take two weeks before you get it. If you want it in 7 days, you pay $50 extra. If you want it in 3 days, you pay $100 more.
At this section of the website where the deadlines are explained, there are typos and grammar issues that made us wonder: "If they didn't bother proofreading the website content, what quality would a candidate get?"
Services Offered
There are five types of resumes you can order from Inside Recruiter:
Early career
Experienced
Manager/director
Licensed professionals
Executive
The company also offers interview preparation and LinkedIn profile update. However, these are solely provided as add-on services. They cost $65 and $45, respectively. If you only want a LinkedIn profile, you won't be able to get it here.
We liked the fact that job interview preparation was available. It's important for candidates to get effective tips on how to handle interview questions.
It's also weird that the service doesn't offer cover letters. Work seekers usually need a resume and a cover letter for their application. At this website, they cannot get complete documentation.
We'd love to see this service expand its offer. If its writers are trained to write resumes, they can easily handle cover letters and personal statements. Without these services, they lose a client. It's easier for a job applicant to get all needed content from a single service.
Prices and Discounts
The price depends on the candidate's level. The cheapest, early-career resume, costs $89. Then the prices progress to $185, $229, $275, and $345 for the higher levels. These are relatively reasonable prices if we were to expect high quality from Inside Recruiter.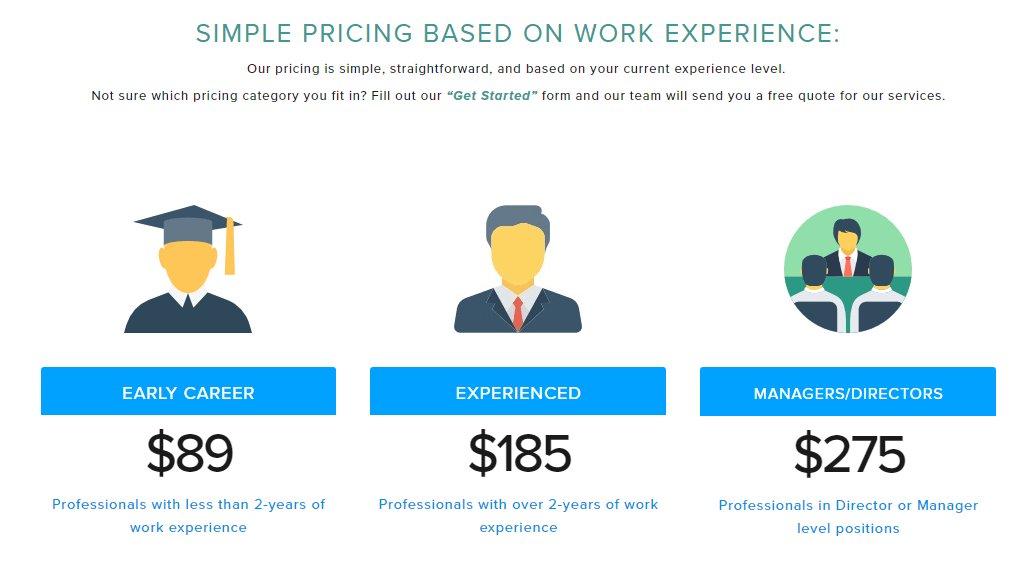 We found it weird that they ask for $89 for job search consultation. This service is tailored for training candidates how to find opportunities on the job market. It includes one-hour phone coaching. Would someone ever pay for this? If you just google "job search tips," you'll find hundreds of free resources. When you pay someone to write a good resume, it's a good investment. Paying someone to tell you how to search for a job is ridiculous.
Each resume service includes a phone consultation. Two resume experts work on each order, so they can ensure quality. That's unfortunate, since the quality is still not good enough for the price.
Customer Service
If you search for an Inside Recruiter review on Yelp, you'll find mostly positive evaluations. However, a few of them complain about the lack of customer support at the website. There is no live chat that you could use to get instant answers to your questions. With such a large team of writers, they could easily hire a few customer support representatives to work in shifts. Even a chatbot is better than no chat at all.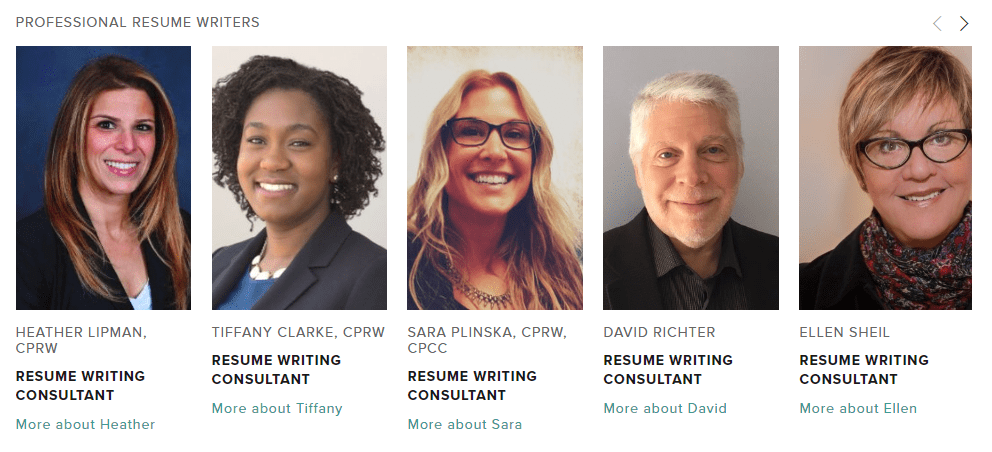 There is a way to contact the team through a form at the website. We tried that, but it took more than 24 hours to get a response. When someone needs a resume ASAP, that's a big issue. Losing an entire day forces you to set a shorter deadline, so you pay more.
InsideRecruiter must make improvements in the customer service department. People who want to buy resumes have questions and want immediate answers. If they don't get them here, they will easily find another service that suits their needs.
Website Usability
InsideRecruiter.com has a few good elements in terms of usability. The prices are transparent, so you immediately know how much your order is going to cost. You also know what you can and what you can't order here. The list of services is clear.
The site includes a blog with free tips related to job searching.
The only failing factor is the lack of customer support. You get one brief phone consultation once you place the order. After that, you can forget about contacting the team. They rarely respond and even if they do, you'll have to wait for it.
Summary
If you're looking for an expert to complete a great resume, this might not be the best service to hire. It has its pros, but the quality is not great.
Pros:
Affordable prices for the lower levels
Transparent prices
Cons:
The quality is not good at all
They charge for job searching tips
They charge a lot for shorter deadlines
Authors bio: Isabelle Walden is an experienced HR and career development expert. She has been working in this field for over 8 years. Isabella is well acquainted with what requirements companies usually put forward when searching for employees and which resumes will help job seeker quickly find a job.