When you enter the website of ResumeWriters, you see bold claims: according to the team, this is the most experienced, most popular, and most trusted resume service… in the world! Is that really the case? This is one of the old-timers in the industry. It's in the business for 19+ years. It guarantees you to get a job interview, otherwise you can request for a resume re-write.
If this is the most experienced, most popular and most trusted service, then why aren't we seeing any positive ResumeWriters.com Yelp reviews? Yes, the website looks nice and most services a job applicant needs are available. We evaluated different aspects of the service and we give you a detailed, unbiased ResumeWriters review.
Special Features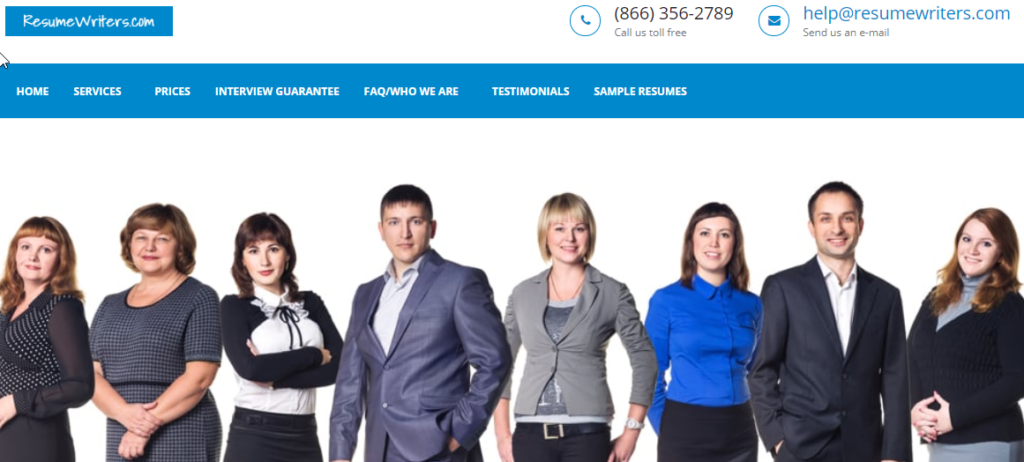 We can consider the interview guarantee to be a special feature of this service. You don't see such a guarantee on all websites in this industry. Basically, ResumeWriters guarantees the resume they complete will get you an interview. If that's doesn't the case, they will rewrite your resume until you get an interview.
This is a problematic guarantee. What if you keep sending the resume to job ads you don't qualify for? Clearly, you won't be getting interviews. That's why it's important to go through the terms and conditions, so you'll clearly understand your rights as a customer before you start using the service. That's where the problem is. In the terms, ResumeWriters.com claims it makes no claims or guarantees regarding the success of its services.
Services Offered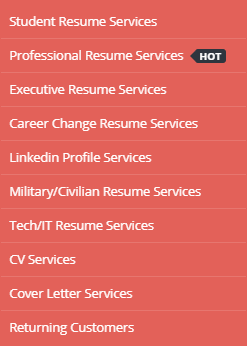 The versatility of services is this company's highlight. There are all kinds of job application documents, including some that are not available at other websites.
First of all, there's a special category of student/grad resume services. This is a category that usually falls under Entry at other websites, but ResumeWriters.com benefits from the specification. When you have no experience and all you can list in the resume are courses, crafting the perfect job application can be a problem. These writers are experienced with this category of job applicants, so addressing their specific needs is a good thing.
In addition to student-level resume writing services, the company also delivers resumes of Professional and Executive level. Career change, as well as military/civilian and tech/IT resumes are also available.
The company is not focused on delivering only resumes. CVs are also available. You can also get your cover letter written. However, when you click on Cover Letters, you're taken to the old website of the company, which looks plain and outdated. When a resume writing service improves its website, it's always a good thing. However, we can't be impressed when we see that the process was incomplete.
Finally, LinkedIn profile writing is also available at ResumeWriters.com.
Editing services are not available for any of the products. If you already have your resume and you just want it improved, you'll have to pay the full price for resume writing if you choose this service.
Prices and Discounts

This is not one of the most affordable services out there. ResumeWriters emphasizes its reputation all the time. It claims to be the most experienced and most trusted service after all, so you don't expect to see the most affordable prices in that combination.
The resumes come with the following prices, depending on the category:
$169.95 for Student/Grad resume
$199.95 for Professional resume
$299.95, $369.95 or $389.95 for Executive Silver, Gold or Platinum resume, respectively
$169.95 for a Military Transition resume
$249.95 for Career Change resume
$229.95 for IT resume
A CV costs $299.95 at this website, and you can get a cover letter for $90. It would be nice to get a ResumeWriters.com coupon code, wouldn't it? Unfortunately, there's no ResumeWriters coupon featured at the website.
However, you do get a ResumeWriters discount when you get a package of services. If, for example, you want a CV and cover letter, you can get those services in a package with a price of $369.95. If you get the complete CV arsenal package, you'll also get an electronic version of the CV, a scannable CV, and a post-interview, follow up letter. This package costs $389.95. Although it's supposed to save you $100, it's still very expensive when compared to other services.
When you access the order form, you're able to select different services as add-ons to the package. If, for example, you access the order form trying to order a CV, the company will offer you LinkedIn profile writing for $90 and resume distribution for $75.

Customer Service
The customer support system of ResumeWriters.com is not impressive. All you get is a phone number and an email. It takes a bit of time for the agents to respond to the emails, so you'll have to wait for days if you try to contact them that way. There's also a toll-free phone number featured at the website, but the representatives are not always available to attend you.
There's no live chat. For a service that claims to be the best in the industry, the lack of proper customer support is a big problem.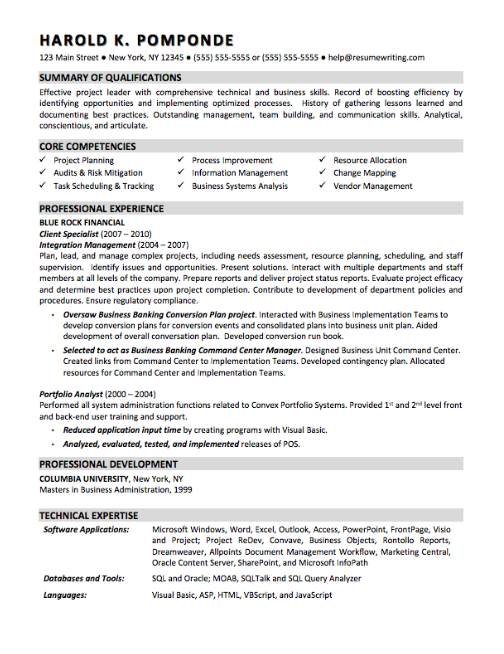 Website usability
It's probably not the first thing you see (it probably should), but there's a tiny inscription at the top of the website that reads "The #1 Resume Writing Service in the world." This makes you wonder if the statement is an afterthought or whether Resumewriters actually believe in it. The other thing that you can clearly notice is the big picture (we can't tell whether these are staff members) that clearly doesn't fit. The image itself looks like a stock image. These are the first signs that website designers didn't make an effort to try and create a powerful first impression.
However, everything else seems to be in order apart from the things the website designers neglected. The site is easy to navigate and has clear information about different service elements. You can easily access their services, navigate the pricing section, and review testimonials. The website uses a single color (blue) uniformly and does it well. The homepage has information about what you can expect from the service.
Navigating to other pages is a breeze. The website loads faster. However, the sub-pages aren't as professionally done as you'd hope from a top organization. You get the impression that the website is cheaply done. For instance, there is very little information on their FAQ page. In fact, there is only one question that they purport to answer.
Resume Writers Reviews – Conclusion
"One-on-one resume writing that guarantees the best results." This is what Resumewriters say they can do for you. That they will assign you an expert writer to work on your resume, and all you have to do is tell them what makes you happy. One wonders whether this is the best approach for a reputable resume writing service. If you want your resume written, shouldn't the writer know what to write based on the information you provide when asking them to help you?
We have gone through the best sites with resume writer reviews to see whether this website actually does what it promises. We found plenty of feedback that seems to say the opposite. Resumewriters may not be the giant they claim to be. To be honest, it's hard to find one good Resumewriters review. We sought to find out what the services are about and give you a comprehensive look at the whole service.