Paragonresumes.com is a professional company that offers resume writing and cover letter editing services. Their staff is well-versed in hiring and resume writing.
In an easy and stress-free environment, Paragonresumes delivers professional, attention-grabbing documents. They boast experienced and professional writers who have completed thousands of resumes.
To get an in-depth understanding of their service quality, we surveyed their clients and reviewed them independently. Our investigations revealed that the company has many negative reviews on external websites but positive reviews on its website.
Here is a highlight of our objective reviews.
Special Features
In the Paragon resumes reviews, we sought to determine whether the company had any special features that made it stand out from the competition. Regarding site security, the company's website is certified Level 1 PCI DSS compliant and uses 128 bit SSL certificates to ensure that you are completely secure. Therefore, you don't have to worry about the confidentiality of your documents when transacting with the company.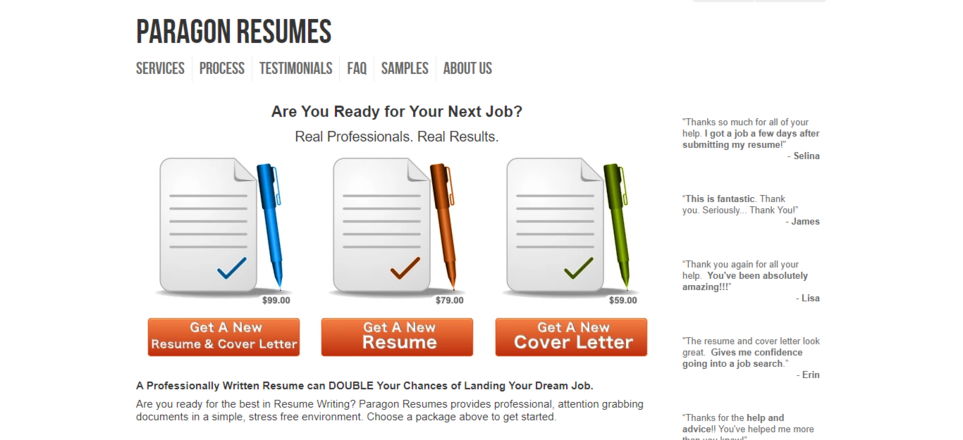 Additionally, the company produces resumes that cater to various job markets. Paragonresumes writers are adept at writing resumes that fit different markets, such as Australia. However, it's not clear whether the company creates resumes that are tailored to non-English speaking clients.
Although the company has posited many resume samples on its site, it has no blogs regarding resume writing services. This poses a challenge in case you want to get more tips about resume writing.
Services Offered
The company offers writing and editing of resumes and cover letters. The company claims that its resumes have enabled its customers to get employed in business, law, and academic institutions. However, our investigation revealed otherwise. Nine out of the ten customers we interviewed reported that they had not secured any job despite the company's custom resumes.
Despite the company's guarantee to provide well-formatted and error-free resumes, we found typos and poor sentence construction in the resume and cover letter they crafted for us. A resume with grammar errors can reduce your chances of landing your dream job.
Paragon resumes review revealed that their ordering process is straightforward. After you order, you will get instructions on how to send your old resume to one of our writers. If you do not have a current resume, your writer will create one for you from scratch. Their writers are adept at writing a resume to suit specific or multiple roles. However, it's not clear how long it takes for a writer to contact you after ordering a service.
Upon ordering a resume, the company guarantees to send a professionally written resume to you within three days. The resume writer will email you a perfect resume for any job search and is guaranteed to get you a new job. Despite this promise, it took six days for the company to deliver our ordered resume. This shows that it doesn't live up to its promises.
After delivering the first draft, any professional company should take about 3 to 5 days to edit and revise a resume. However, Paragonresumes takes more than seven days to do the revisions. This delay may affect your chances of getting a particular role.
The company promises a 100% satisfaction guarantee. This implies that you are assured of top-quality services, and if you are dissatisfied, you'll get a full refund. However, it is not clear how long it will take for one to get such refunds. Additionally, our reviews revealed that most dissatisfied customers have never been successful in getting their refunds back. Unlike other companies, Paragoresume doesn't offer LinkedIn profile revamping services.
Resume sample: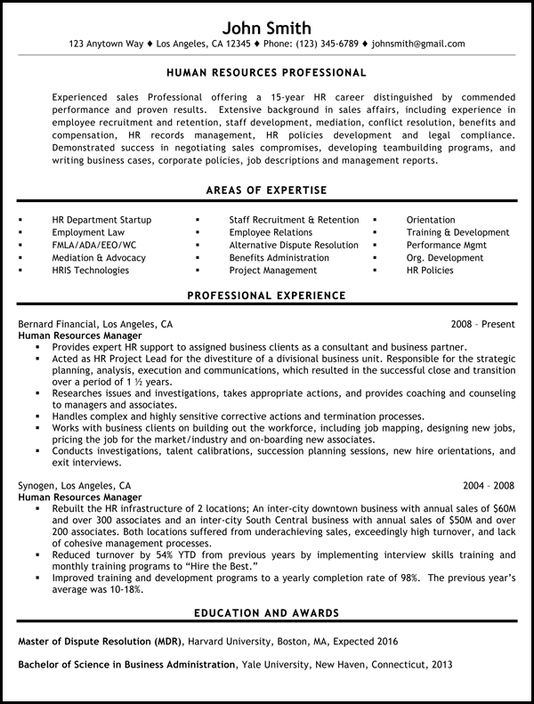 Prices and Discounts
Any company should display the cost of its services on its website. At Paragonresumes, the pricing is clearly displayed, as shown below.
New resume and cover letter $99.00
New resume $79.00
New cover letter $59.00
Besides, the company offers free consultation in case you want to get more details about its services. Unlike other resume writing companies, Paragonresumes doesn't offer discount services to its customers.
Customer Service
A professional service company ought to have a quick turn-around time on its services. Paragonresumes promises to respond to customers' concerns within hours. However, our reviews revealed that they take up to two days to respond to emails. Additionally, despite their assurances that their resumes will help one get a job, most clients reported otherwise.
Paragon Resumes guarantees 100 percent customer satisfaction, whereby if you are not satisfied with the resume or cover letter, their writers will work with you to address any concerns. If you continue to be unhappy, then they will provide you with a full refund.
Although the company promises a satisfaction guarantee, there are many complaints from customers regarding poor quality resumes and cover letters. Their documents are poorly formatted and have grammatical errors. Again, they rarely refund their dissatisfied customers.
The company promises to deliver an enhanced CV to your email within three days after placing an order. The resume can be delivered to you in Word or PDF format. Despite the company's promise to deliver timely services, it takes 5 to 7 days to get the resume.
Authors bio: Isabelle Walden is an experienced HR and career development expert. She has been working in this field for over 8 years. Isabella is well acquainted with what requirements companies usually put forward when searching for employees and which resumes will help job seeker quickly find a job.